Contact Us | Site Index

Home


The Alliance


Exhibits


Gallery


Resources


Calendar


Competitive Exhibits


Advocacy


Technical Articles



Supplies


Links


Library
Print, Paper and Book Arts Supplies and Equipment

We are pleased to acknowledge the support of the following manufacturers and suppliers of materials and equipment for the print, paper and book arts. Their help allows us to continue publishing our journal, Contemporary Impressions, and this website. Scroll down and click on their banners for direct access to their websites.
A special place of honor is due Arches Paper for its very generous grants in the past. We must increase our number of subscribers to qualify for another grant, so please send your subscription or renewal now — we need to count you!
Please mention to these companies each time you order from them that you appreciate their support of the Alliance. And please urge any others who don't yet appear here to show that they care enough about the print arts to support the Alliance's projects: publishing resource information, achieving critical recognition, sponsoring exhibitions, etc.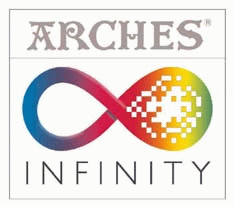 Arches Paper, www.arches-papers.com, 800/252-2211. Printmaking and inkjet paper.
Conrad Machine Company, www.conradmachine.com. Presses.
Edward C. Lyons, www.eclyons.com. Engraving tools.
Graphic Chemical & Ink, 800-465-7382 graphchem@aol.com. Inks and supplies.
Legion Paper, www.legionpaper.com. Printmaking and digital paper.
McClain's, 800-832-4264, mail@imcclains.com. Printmaking supplies.
Penland School of Crafts, 828-765-2359, www.penland.org. Classes and workshops, see our ad.
Printmaker's Machine Co., 800-992-5970, graphchem@aol.com. Presses.
Zama Online Design, creative@zama.com. Internet design.